The Academy/Fitting Center
---

Private Instruction
The instructors at The Academy are experienced in teaching all skill levels and all ages. An individual lesson can be catered to your needs. You get to choose to hit inside the bay on a monitor, outside on the range, greenside bunkers, fairway bunkers, or take advantage of our many short game areas. An individual lesson is the perfect way to take your game to the next level.
Ask about our lesson packs!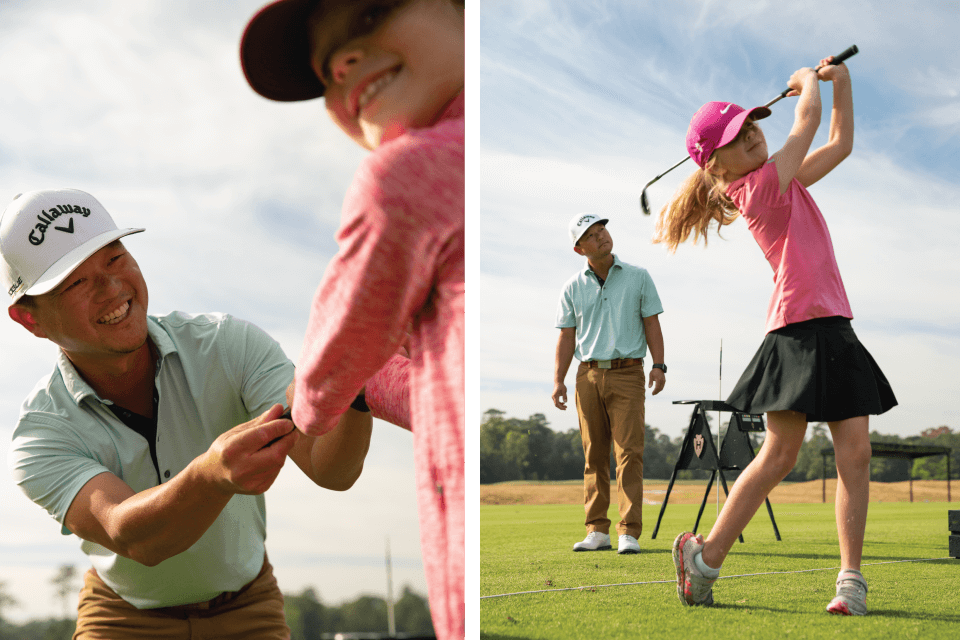 ---

Junior Programs
Junior Classes
The Academy offers a robust junior program that follows the guidelines of the US Kids Program. Clinics are offered each week after school and on the weekend to fit your scheduling needs. Each week your golfer will learn about their full swing, short game, rules and etiquette.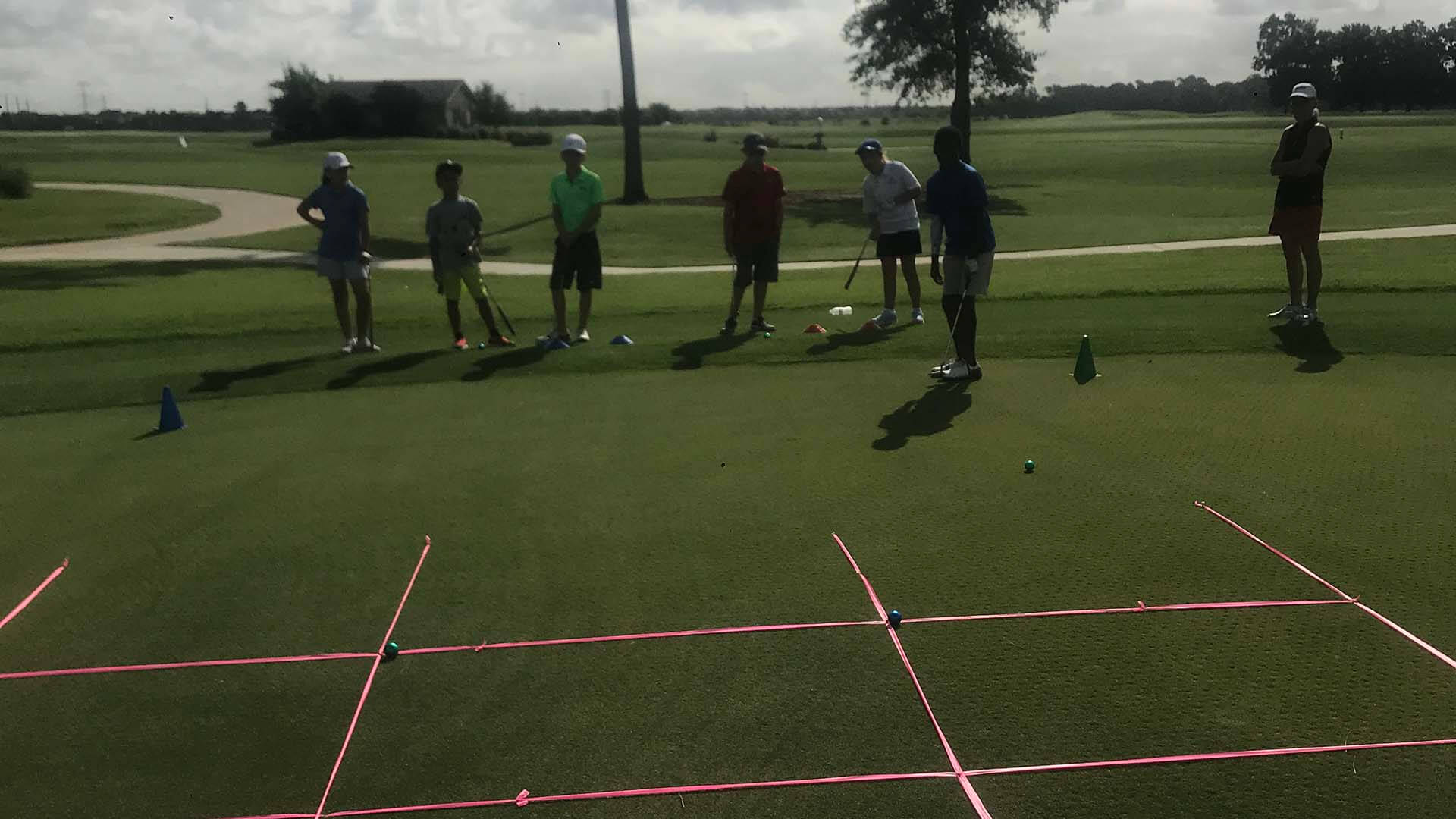 Junior Camps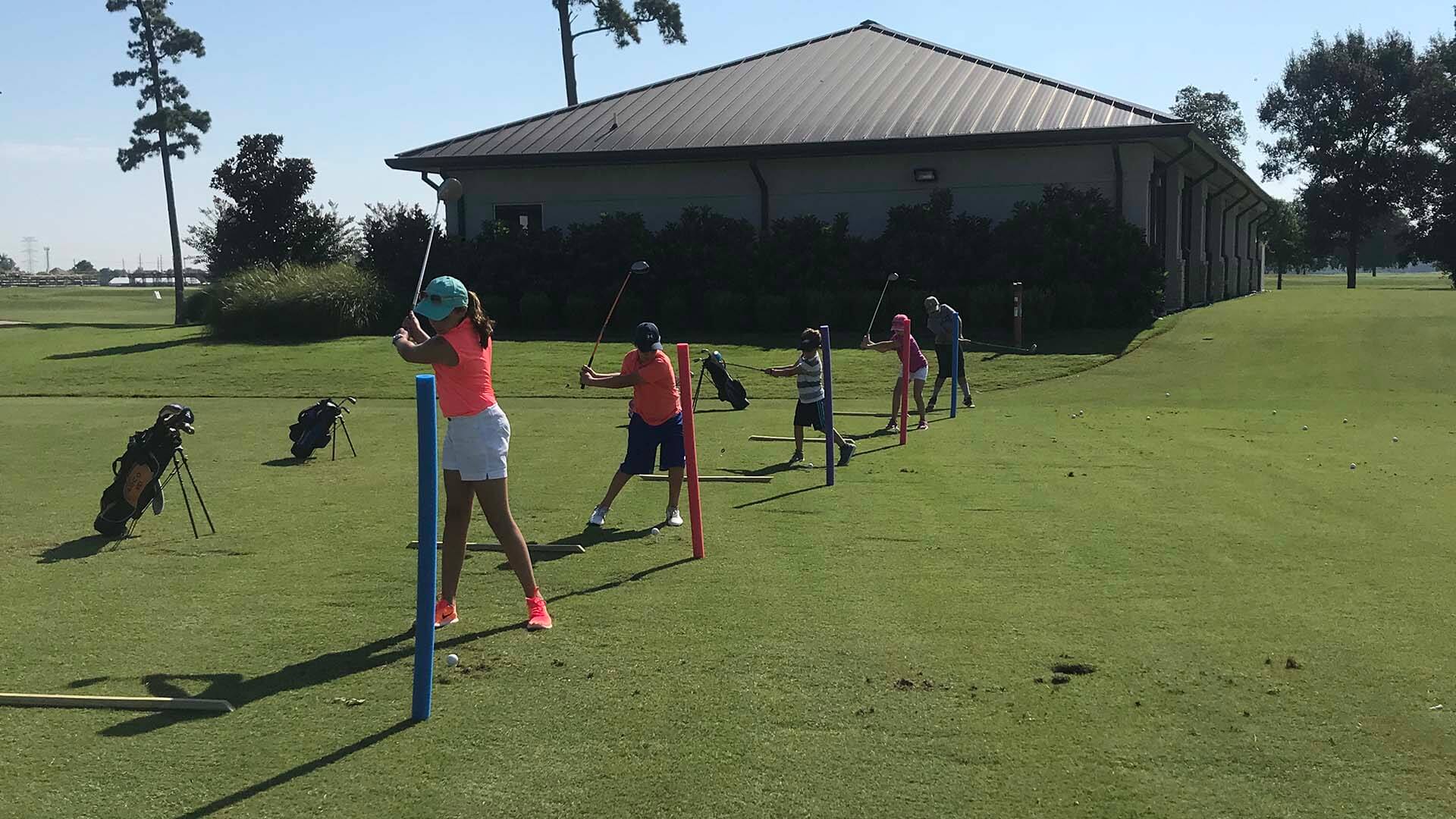 Family Golf Lessons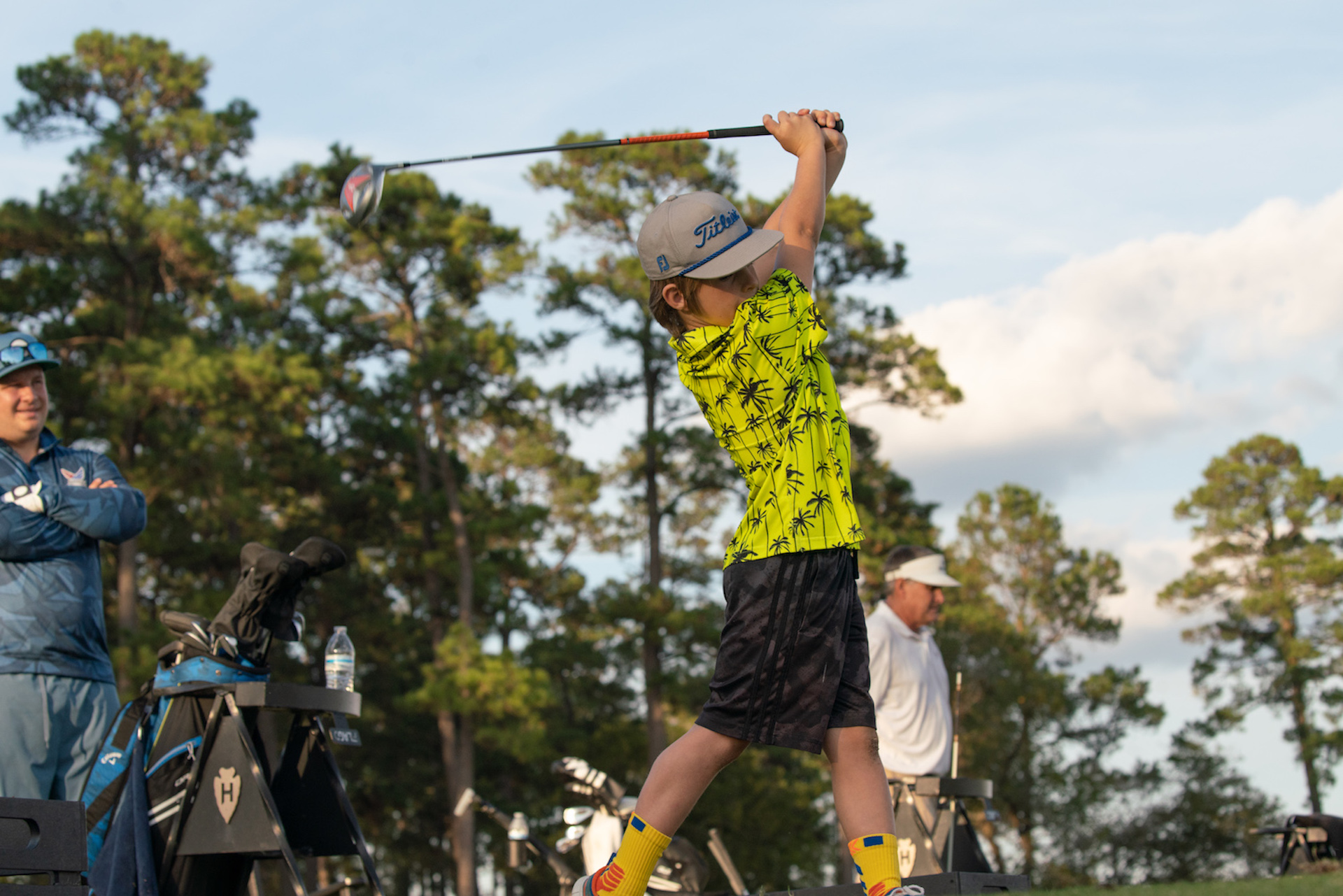 ---
Fitting Center
The Golf Club of Houston Fitting Center is here to offer you a comprehensive evaluation to precisely fit you into your new custom fit golf clubs. Offering a Tour level experience using Trackman launch monitor data for full swing and SAM Putt Lab for putting, the Golf Club of Houston Fitting Center will use fitting resources from the top manufactures in the game to optimize your new clubs. To fully understand the looks, sounds, feel and performance of each specific club, we are able to use an in-to-out hitting bay complemented with a full grass tee so that every one of the golf balls you hit during your session will be seen in full flight, using premium 3 piece practice balls.
To book your fitting experience, contact Ross Prachar at [email protected].
Pricing:
Full Bag Fitting: $275
Partial Bag Fitting: $150
Wedge Fitting: $150
Putter Fitting: $150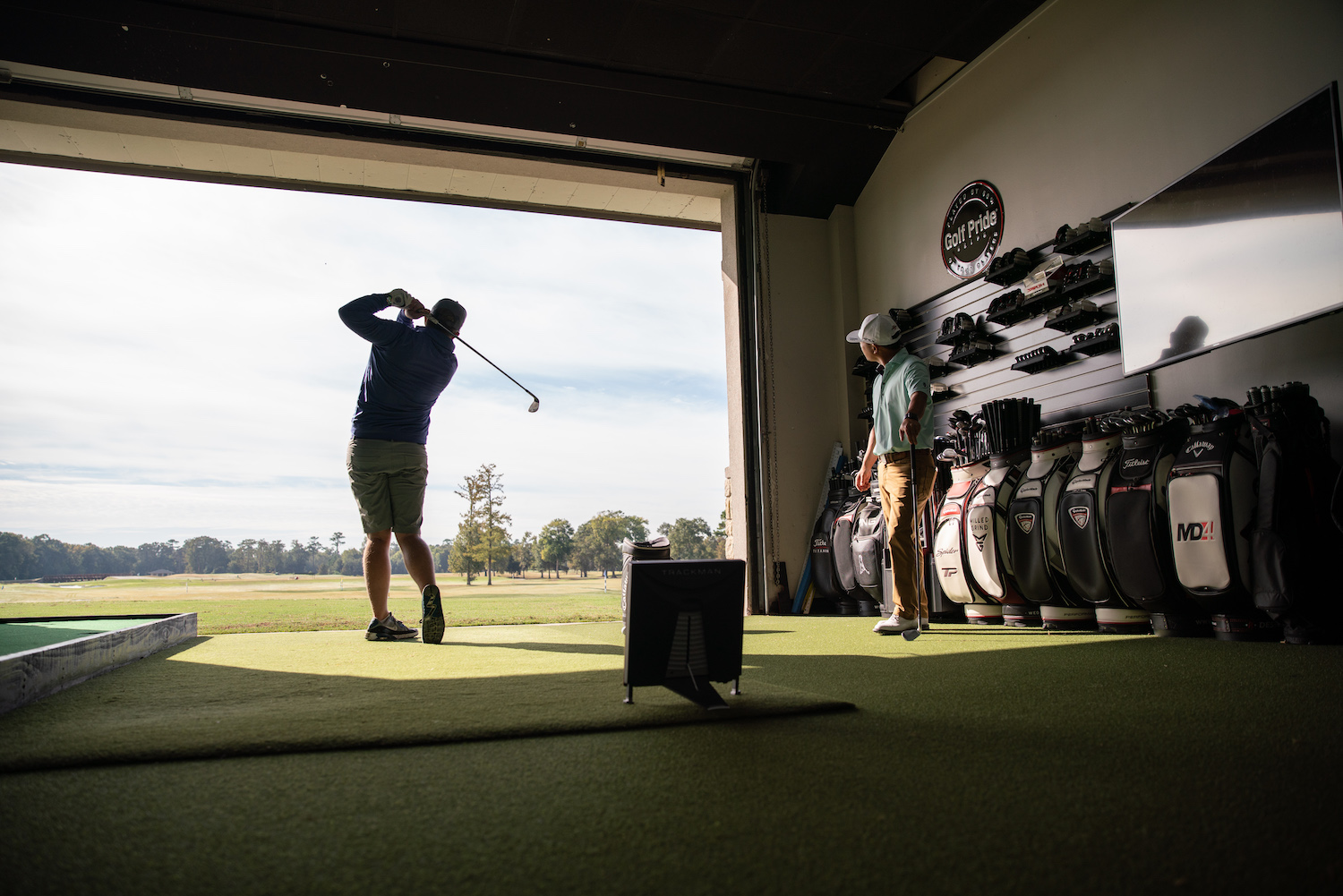 ---

Meet Our Instructors
The Academy at the Golf Club of Houston offers high-level instruction for players of all skill levels. The Academy offers 6 indoor hitting bays as well as upgraded V1 video equipment and Trackman.
Ross Prachar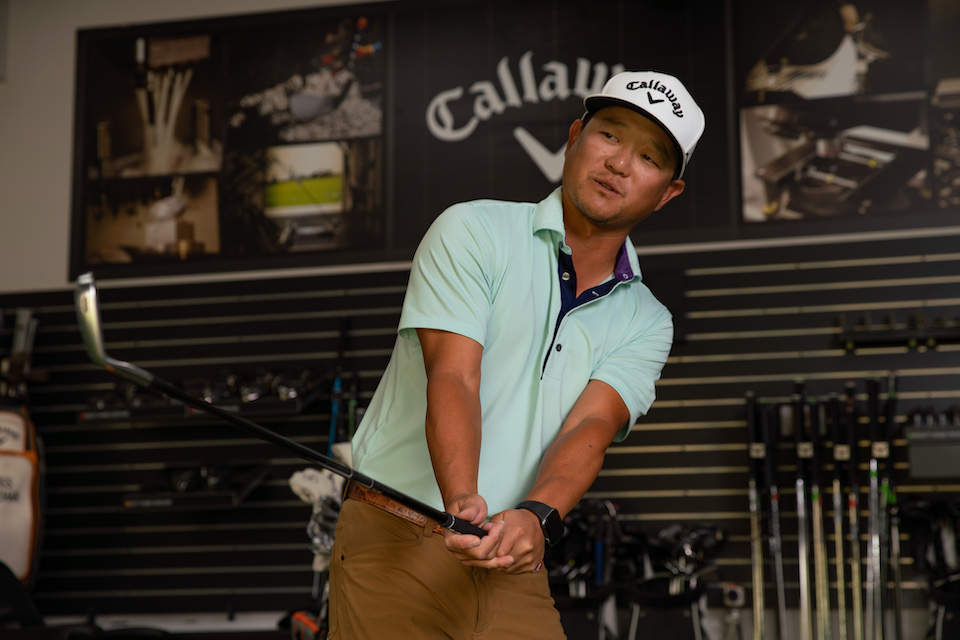 Arriving at the Golf Club of Houston in the spring of 2015, Ross Prachar has been a PGA Teaching Professional since 2011. Following a 4-year collegiate playing career at New Mexico State University, Ross began teaching at the Hank Haney International Junior Golf Academy in Hilton Head Island, South Carolina in 2011. In his first two years, Ross was able to teach side by side with world-renowned instructor, Hank Haney. Ross learned from Hank the importance of understanding ball flight and identifying and correcting the students most critical miss. Ross has taken to Hank and John Jacobs beliefs that golf is what the ball does. He states that his belief is "the golf swing is not about getting into a specific position in the swing, as much as it is delivering the club and clubface at impact to produce the desired ball flight." Ross was fortunate enough to instruct and coach the elite training group during his time at IJGA where his students enjoyed successful victories across the country that lead to several Division I golf scholarships.
Ross has taken his collegiate playing background and his time at the IJGA to help him establish a blueprint for competitive golfers seeking to advance their game to the next level. Ross' skill set, along with the world class practice facility at the Golf Club of Houston has allowed him to continue to help develop players of all skill levels throughout the past 5 years in Houston. He emphasizes the importance of being honest in where the player currently is, and what plan can be put together to reach their desired goals.
Ross' students have competed in events on the PGA TOUR, Korn Ferry Tour, LPGA TOUR and Symetra Tour as well as the U.S. Open, U.S. Amateur, US Women's Amateur, U.S. Jr. Amateur, U.S. Girls Jr. Amateur, Men's and Women's North and South Amateur and Jr Amateur, Callaway Jr. Worlds, multiple Division 1 regional and national collegiate events, and countless AJGA and IJGT events throughout the country. Ross admits his greatest satisfaction thus far has been seeing his students achieve collegiate golf scholarships and excel as NCAA student athletes.
Ross Prachar
281-459-7906
[email protected]
Troy Sidabras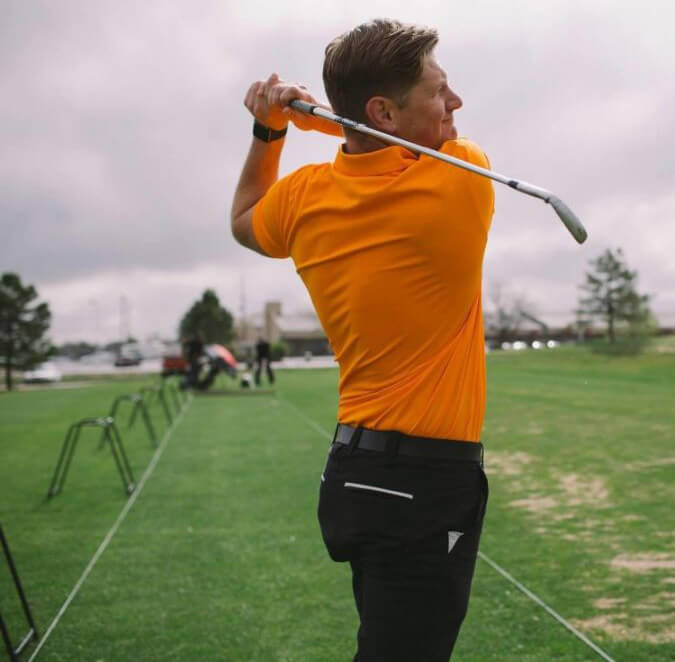 Originally from Melbourne Florida, Troy Sidabras has been teaching golf professionally since 2012 but has been actively engaged in the game since he was 9 years old. By the time Troy graduated high school he was ranked nationally from his training at the David Leadbetter Golf Academy which earned him a 4-year Division 1 Golf scholarship.
After graduating, Troy returned to Florida to play golf professionally where he had several top ten finishes on the NGA Pro Golf Tour. In addition to his on-course playing experience, Troy has been a Teaching Professional at Golf TEC where he was featured on the Golf Channels "The Fix", Common Ground Golf Course in Colorado, and for the last several years the Golf Club of Houston.
Troy utilizes Trackman and BodiTrak Technology in his lessons which provides real time data in understanding your swings faults and strengths. Troy believes the less manipulation you have throughout your swing the better chance you have of a consistent impact position. Troy has an outgoing personality which keeps his teaching fun and relaxed. If you are struggling with hitting greens and making solid contact, please reach out today to help improve your game!
Troy Sidabras
281-459-7905 (o)
321-514-5605 (m)
[email protected]
Lisa Vaught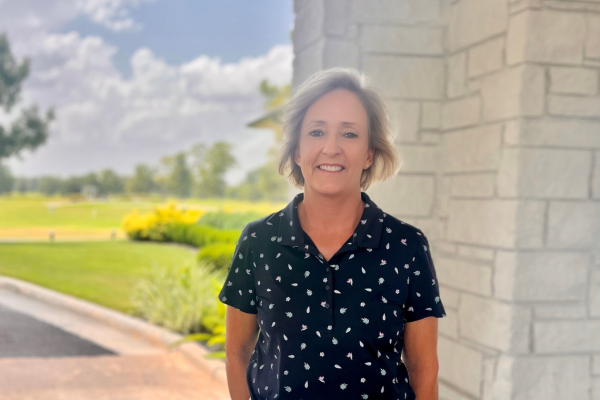 Lisa has been a Class "A" PGA Professional since 2000. She grew up in Knoxville, Tennessee and attended The University of Tennessee. Lisa is a huge Volunteer fan.
Lisa held the Head Golf Professional role at Tellico Village (2003-2013) in Loudon, Tennessee, where she was recognized by the Knoxville PGA Chapter with the 2012 Teacher of the Year Award. She moved to the Oaks Course in Covington. Georgia in 2013, then made her way to Texas when she joined the staff at The Clubs of Kingwood (2015-2021).
Lisa's love for teaching, saw her shifting roles in 2021 to the Director of Player Development at The Clubs of Kingwood. She enjoyed teaching players of all ages and skills - adults and juniors alike. One of her favorites has been the "Wine and Wedges Clinics). This program brought a group of ladies together not only to learn the game of golf but also to help develop friendships off the course.
Lisa Vaught
865-740-1773
[email protected]
Derek Clouse
281-459-7901
[email protected]